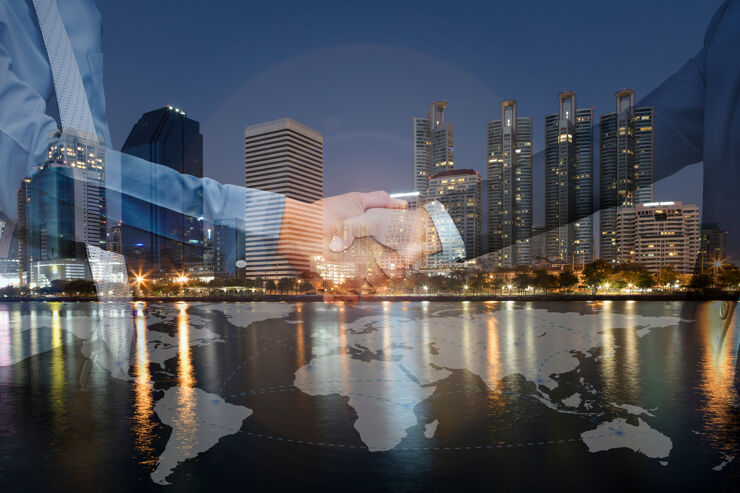 The use of NEC contracts continues to grow worldwide. It is the default suite of contracts for public-sector works, services and supplies in the UK and Hong Kong, and there has been increase usage of the contracts in South Africa and New Zealand. NEC has also supported the growing use of the contracts in Australia and Ireland by publishing country-specific secondary Option Y clauses.

NEC contracts promote collaboration, fair dealing and good management, supporting even the most high-risk and complex projects to be delivered on time, within budget and without litigation. They have been endorsed by the South African Construction Industry Development Board, the Government Construction Board, Cabinet Office, UK and by the Development Bureau, HKSAR Government. NEC also works in partnership with various organisations to better deliver the right products to specific sectors and global markets.

They have also been successfully used in Australia, France, Germany, Ireland, the Netherlands, North Africa, Peru, the Philippines, UAE ,USA and many more; and are also increasingly used in private sector procurement.

The contracts have been used for the procurement of venues and facilities for London 2012 Olympic and Paralympic Games, and the Lima 2019 Pan American and Parapan American Games in Peru. They have been used to buy tunnel boring machines from France, nuclear waste containers from Germany and the world's first vertical cable car from the Netherlands. They are used for design, construction and maintenance of hospitals in Hong Kong, libraries and community centres in New Zealand, universities in South Africa and every major transport infrastructure project carried out in Britain over 20 years such as the Crossrail project. NEC4 contracts have also been selected to design, build and operate the world's largest radio telescope observatory at sites in Australia and South Africa, which will begin early operations by 2025.

These case studies highlight NEC's requirement to act in a 'spirit of mutual trust and co-operation,' to help build collaborative working relationships between all parties on each project.

In order for companies and organisations to understand what NEC is and how NEC can support your projects and drive better delivery outcomes, an NEC Toolkit was created to:
Showcase how NEC can add value to your organisation
Help you in making the right decisions if you choose to use NEC
Inform on the tools that will support your business initiatives
Take you through the NEC adoption journey with various support offered by the NEC throughout your project lifecycle
The toolkit is a combination of information and advice; it provides key messages relevant for your senior leaders, decision makers and key stakeholders in your business.